Gowrishankar Engineering Industries was established in 1985 as a proprietorship Business. Started with a vision to utilize the expertise gained over the years in the automobile industry, the ISO/TS-16949-2009 certified company has for almost three decades served the ever growing automobile sector with quality products.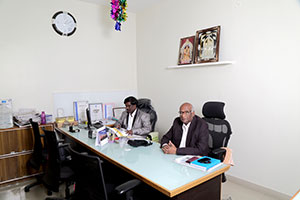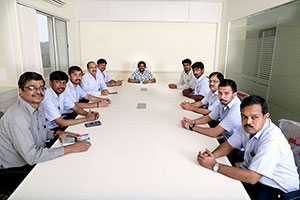 At Gowrishankar Engineering Industries, the customer's needs assume the highest degree of importance. The factory organization is thus made extremely flexible to meet the customer's requirements in all respects.
Our qualified and skilled work force posses extensive expertise in their respective fields and work in an atmosphere of excellent team spirit. Further, the company is equipped with an array of the latest equipment for precision component manufacture, all operating with stringent quality standards. Gowrishankar Engineering Industries is thus well armed and poised, to meet the future challenges of an ever changing and demanding precision component market.
Our Operational Philosophy
Gowrishankar Engineering Industries is committed to accomplish customer satisfaction, through :
Continuous improvement in quality of products & services within schedules.
Utilization of latest technology & trained human resources.
Dedicated & committed work force.
Adoption of the "Two Bin System" and "Just-in-Time" (JIT) system that ensures nonstop production to meet stringent time frames set by customers.
Introduction of TQM System to achieve the desired end.